This site hasn't been updated since 2012. You can still peruse who I was back then, but know that much of what I think, feel, write, and do has changed. I still occassionally take on interesting projects/clients, so feel free to reach out if that's what brought you here. — Nishant
Coinfection
Coin has been the talk of Twitter today.
It's a card that replaces all the cards we carry in our wallets and purses. That's right: one card to replace all your credit, debit, membership, gift, and loyalty cards. Our shared dream has been realized.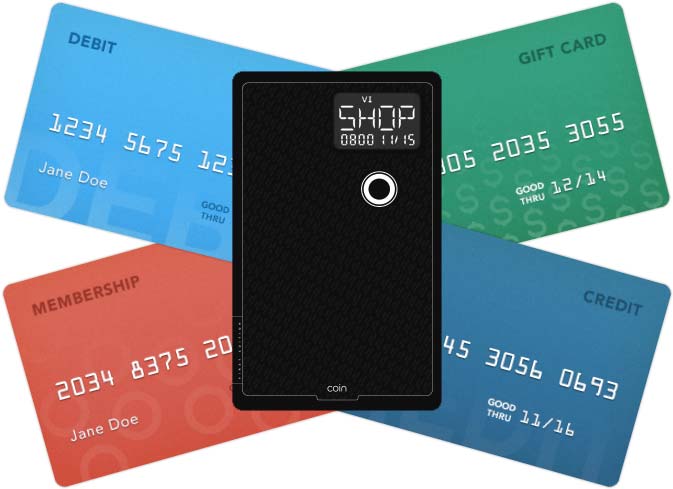 In a moment of spontaneity, I bought two: one for my wife, and one for myself. I bought them within a minute of seeing a tweet about it. I hadn't even made my way through the entire product video before the dope in my brain commanded my fingers to execute the transaction. Ironically, I used the credit card and identity stored in my 1Password app to fill out the form.
Impulse buy: check and mate.
Upon regaining consciousness, my neocortex noticed this tweet from @mims —
I read his piece (you should, too). In a nutshell, the Coin relies on being in the vicinity of your mobile phone to remain activated, writes @mims.
The possibility of my Coin getting deactivated due to failed pings to my phone is a deal-breaker, concluded the monster within me. It would mean that I'd need to carry the three cards I always carry: my preferred American Express credit card (which is not accepted by tons of merchants), my Visa credit card (this is my backup card, but it has a credit limit and can't be used to withdraw cash in emergencies), and my Mastercard debit card (my true emergency card; really, this is just "cash").
My brain started twitching madly for having spent a $100 bucks. Soon my fingers typed this —
It wasn't meant to damn the Coin, though. Read it slowly.
But tweets are damned to be damning. And they can be notoriously infectious. Dissent, commiseration, snark, disappointment, and misinformation followed. Fortunately, I don't have the klout of a Kardashian, and this enabled the wound to cauterize quickly. But, some damage was done.
I've spent the last couple of hours reading about Coin between programming breaks. Verge has a good piece (one that @mims himself linked to but I conveniently ignored in the euphoria of all my #firstworld dreams being realized). It says that the Coin's CEO, Kanishk Parashar, has yet to determine whether the Coin will take a dependency on your cell phone to remain activated. The Coin FAQ's section itself is vague about the dependency.
I have other problems with it, though. The Coin can only store 8 cards. It isn't water-proof (just resistant). It may not be able to sustain the pressure of me sitting on it with my generous badonkadonk. It has to be replaced after two years because that's how long its battery lasts. Wait, so do I need to spend another $100 to replace my Coins?!
Nits aside, much about the Coin remains unknown. Our brains are doing fabulous jobs of filling in the gaps using our own biases. And that is totally OK.
To speak, tweet, or buy before reading is not, though. And I regret the part I played in that today.